Ivri-NASAWI
New Assn. Sephardi/Mizrahi Artists & Writers Int'l.
presents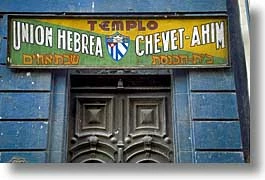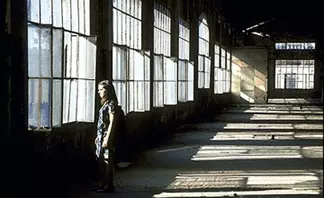 photos by Dan Heller
Adio Kerida/Goodbye Dear Love: A Cuban Sephardic Journey
with Award-Winning Anthropologist, Writer and Documentarian
Ruth Behar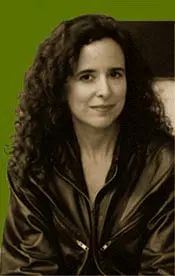 Two dates for
one great presentation!
East Bay
Berkeley Hillel, Reutlinger Center
2736 Bancroft Way, Berkeley
Thursday, November 16, 2000, 7:30 pm, free
Seating is limited (isn't it always?):
RSVP (510) 845-7793, ext. 12

City

San Francisco State University
corner of Tapia off Holloway
Sunday, November 19, 2000 2-4:30 pm, free
Humanities Bldg, Humanities
Auditorium Rm 133
Seating is limited:
RSVP (415) 338-1706.






In two rare Bay Area appearances, University of Michigan anthropologist and author Ruth Behar, a Cuban American, will give a video lecture entitled Adio Kerida/Goodbye Dear Love: A Cuban Sephardic Journey. Discussing her documentary-in-progress, Dr. Behar, winner of a MacArthur "genius" grant among other awards, will make an audio-visual presentation. These event are free to the public. However, interested parties who would like to support completion of the film will have an opportunity to make tax-deductible contributions and receive special appreciation in the documentary's credits. To learn more, click here.

Based on interviews and frequent trips to the island, Behar offers a provocatively compelling portrait of the Sephardic Jews remaining in Cuba and the Cuban diaspora in the U.S. In an attempt to debunk current myths and illuminate an under-represented cultural group, she will explore diverse issues, including intermarriage, discrimination from the Ashkenazi Jewish community, Afro-Cuban santería, renewal of Jewish faith, and how the new Cuban identity interplays with being Sephardic. Behar weaves a fascinating presentation in English and Spanish.



video excerpts by Ruth Behar

Ruth Behar is the author most recently of The Vulnerable Observer: Anthropology That Breaks Your Heart (Beacon). Other works include The Translated Woman,and (as editor) Bridges to Cuba/Puentes a Cuba. A respected poet as well as a non-fiction writer, Behar helped to cofound Ivri-NASAWI.

Click here to learn more about the film and filmmaker.
Click here for info on Dan Heller's current photo exhibit of the Jewish community in Cuba.

Adio Kerida(East Bay) is endorsed and cosponsored by the Berkeley Hillel, Reutlinger Center, and the Cuba-America Jewish Mission, and cosponsored by the Berkeley/Richmond Jewish Community Center.

Adio Kerida(San Francisco) is co-sponsored by SFSU's School of Ethnic Studies.