"Open Your Heart"
Benefit Concert & Silent Auction for Victor Perera

As of April 2000, Victor Perera's condition had improved to the point that he was able to move out of the managed care facility in Soquel and into his own apartment, for the first time since July 1998. He continues to receive nursing and shopping assistance and to take physical and speech therapy classes each week. Overall, he appears on his way to a healthy recovery!
The Ivri-NASAWI Bay Area chapter, with the generous support of chairperson Myra Lappin, M.D., has raised funds for Victor Perera to help in his recovery from the July 1998 stroke. Items remaining from the concert/silent auction are still available for purchase:
"Convivencia," a great anthology on Jews, Moors and Christians of Spain from George Braziller Publishers, $50
"Unfinished Conquest, The Guatemalan Tragedy" and "The Last Lords of Palenque, the Lacandon Mayas of Mexico" both in paper by Victor Perera, $20 each (multiple copies available)
SF Jewish Film Festival, two season tickets, Summer 2000, $120 each
Incredible Yucatan villa, one week vacation in Mexico, $1,500
Masterpiece Portrait & Wedding Inc, in the SF Bay Area, sitting portrait for family, $240
Note: remaining silent auction items are listed with their retail value.

The fund drive for Perera remains open as of April 2000. As of March 2000, Ivri-NASAWI had raised over $10,000, meeting its goal. Tax-deductible contributions may be sent payable to "Circle of Hearts," Myra Lappin, 445 Cervantes, Portola Valley CA 94028. Victor Perera receives 100% of all donations.

~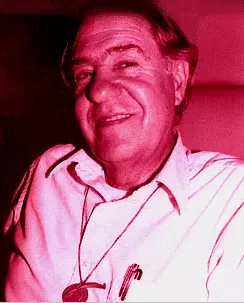 A native of Guatemala who has long divided his time between Latin America, the United States and the Middle East, Victor Perera is the author of the highly-acclaimed memoir, The Cross and the Pear Tree, A Sephardic Journey (Knopf/UC Press), which recounts the complex history of Sephardic Jews as it portrays several centuries of his own family's history back and forth from Palestine to Spain, Portugal, Europe and the Americas. Perera is the author of an earlier memoir, Rites, A Guatemalan Boyhood, as well as "Unfinished Conquest, The Guatemalan Tragedy (UC Press) and, with Robert D. Bruce, co-author of The Last Lords of Palenque: The Lacandon Mayas of the Mexican Rain Forest (Little Brown/UC Press). He also published a novel entitled The Conversion. Victor Perera was recently nominated for the 1999 IX Juan Rulfo Award for Latin American and Caribbean Literature.
Victor Perera began his career on the editorial staff of the New Yorker. He went on to teach journalism and creative writing at the University of California, Santa Cruz and in the Graduate School of Journalism at UC Berkeley. He has been a frequent contributor to many periodicals including The Nation, the New York Times, the New York Times Book Review, the Washington Post Book World, Harper's, the Los Angeles Times and others. He has written on Central American, Jewish, and Middle Eastern affairs both as a reporter and a columnist. Perera cofounded Ivri-NASAWI, a national organization celebrating Sephardic arts and culture, as an alternative to the mainstream American Jewish culture in which Sephardic and Middle Eastern Jewish experience tends to be marginalized at best and orientalized at worst. Perera in his writing and his life has always worked in defense of justice and human rights. He also integrated the intellectual and spiritual needs of man with the ecological balance necessary for nature's survival. Perera often has written on the environment. At the time of his stroke, he was completing a new book for Alfred Knopf on whales, man and the environment, Of Whales and Men.



[home] [org] [news] [calendar] [membership] [links] [open tent] [past] [nslc]