Biweekly News & Views
for
Sept. 18-Oct.1, 2000
Robert Herman on Middle East Peace
Jacob El Hanani, "Micro Artist"
Insider News
---
Dr. Robert Herman, Madeleine Albright's Right Arm, Speaks in L.A.
Described by a collegue as a scholar, diplomat and "peacemaker," Princeton grad Dr. Robert Herman talked about the peace process between Israelis and Palestinians to a rapt Jewish audience on Sunday, Sept. 17, 2000. He was joined on the floor, spontaneously, by the new Israeli consul for public affairs, Meirav Shahar, and mayoral candidate Antonio Villaraigosa, who alternately thanked the Jewish community and fielded questions from the audience. Villaraigosa believed that "we are standing on the threshold of peace," echoing the Clinton Administration position. A down-in-the-trenches labor leader and progressive activist, Villaraigosa now seems poised to join the ranks of Democratic party bigwigs. He expresses a genuine interest in learning more about relationships between Jews and Arabs and may address both communities during his bid for mayor of Los Angeles.
Herman, when questioned by an audience member, noted that he has differences of opinion with the Albright cabinet and the White House; for example, he believed that sanctions should be lifted against Iraq, where on average 5,000 children a month are dying from malnutrition or lack of access to medicines. Herman also said that both he and Clinton supported Palestinian demands for the right of return; he insisted that this issue was on the table in the Camp David II talks, and will remain on the agenda during future negotiations. "If we don't work with the Palestinians on resolution of this issue, we will continue to have problems with Hamas and other splinter groups." Herman later said he believed that "we must maintain a respect for human rights," possibly indicating the Administration's concern with Israeli infractions which have been documented by Amnesty International.
---
Jacob El Hanani, "Micro Artist"
Born in Casablanca in 1947, Jacob El Hanani has become a contemporary artist on the New York scene worthy of scrutiny. His current show, in Los Angeles at the Mark Moore Gallery, Bergamot Station, is a small collection of pen and ink drawings, each exhibiting incredible skill and demanding patience, as El Hanani executes his "micro" artistry. Often writing in the tiniest Hebrew letters, without the use of a magnifying glass, the artist enters into a unique world which sometimes eludes the naked eye. 

A catalogue description of El Hanani notes that he "looks to the traditional crafts of the southern Mediterranean, both Hebrew and Islamic, as a source of both his technique and imagery." A graduate of the Beaux-Arts in Paris, El Hanani arrived in New York as a starving artist in 1972, after having spent several years in France and Israel. In a recent artist's statement, he says, "Time and lack of means were two crucial factors in the development of my work--the abundance of time and the lack of money even to buy art supplies. It was natural for me to use ink and paper. My art developed as a reaction to the fast mode I experienced when I moved to New York 25 years ago...There are two forces in the world: the aspiration to go further, to the moon, to build high, go fast; and a parallel movement of going to the infinitely small, breaking the atom, modifying cells. It was a personal challenge to bring drawing to the extreme and see how far my eyes and fingers could go."
El Hanani's work is a wide range of public and private collections, including the Solomon R. Guggenheim Museum in New York, as well as MOMA and the Metropolitan, the Musée d'Art Moderne in Paris, and the Museo de Arte Contemporaneo in Caracas. It is on view at the Mark Moore Gallery through October 28, 2000. Bergamot Station, A-1, 2525 Michigan Ave, Santa Monica, CA. 90404. Tel. 310-453-3031.
---
Ivri-NASAWI's virtual anthology, the Ismi Poetry Anthology,which went online last May, has received multiple accolades for the work of its poets, who are women and men, Sephardi and Mizrahi, Arab and Persian, Mediterranean and Middle Eastern in provenance. The ultimate compliment, perhaps, came from journalist Rahel Musleah, who upon discovering the range of the poets included, proposed a feature story to Hadassah. Musleah interviewed Ruth Behar, Ruth Knafo Setton, Judy Benoliel Belsky, Linda Ashear, Brenda Serotte, Rosaly DeMaios Roffman and others. To read Musleah's feature, please go to http://www.hadassah.org/news/pubfrm2.htm or to www.ivri-nasawi.org/musleah.html.
Another success for poetry and cross-cultural work is the news that Mohja Kahf has had her poem "Copulation in English" accepted by the Paris Review upon our editor's recommendation; and Kahf was invited to read in Los Angeles in August, with Iranian poet Magid Naficy and Algerian poet Zayneb Laouedj, at the Middle East Poetry Slam ("slam" here is a code word for "salaam" and "shalom"!), organized by Open Tent Middle East Coalition.
Please support Ivri-NASAWI's work by making a contribution to underwrite our valuable arts projects. Ivri-NASAWI and Open Tent are working toward the creation of a cooperative, pluralistic mosaic society.
---

---
Sept. 21, S.F.,  8:00 pm Conversations on Roots & Identity, a monthly series new to San Francisco, will launch by collaborating with the San Francisco Hillel's new series, The Face of Jewish Identity, hosted by Miri Hunter Haruach and with a talk by 

Jordan Elgrably, "Other Jews/Other Arabs." Board room, 121 Steuart St. To RSVP call 415-333-4922, or email
Sept. 22-Oct.1 Arabian Sights Film Festival The Center for Contemporary Arab Studies a co-sponsor of Arabian Sights:
Contemporary Arab Cinemaas part of the Washington, DC, International Film Festival. The fifth annual Arabian Sights film series, which includes six films, offers some of the newest and finest cinema from the Arab world today. All films in this series are provided with English subtitles. All showings will be at the Loews Cineplex Foundry Theaters, 1055 Thomas Jefferson Street, NW (Georgetown, off M Street between 30th and 31st Streets). Admission is $8 per person for each screening.  Tickets for any film in the series may be purchased at the theater starting one hour before the show. Tickets for the six films will be available as a special package for $40 at the start of the series only. For more information on films and schedules, call 202-724-5613 or visit www.filmfestdc.org.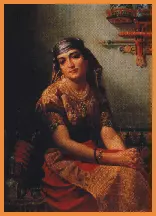 Sept. 24, N.Y., 11 am Morocco: Jews and Art in a Muslim Land, Jewish Museum, 5th Ave. at 92nd St. Exhibit, which runs through Feb. 11, 2001, focuses on Morocco's multicultural art and traditions and the history of Jewish life in Morocco for over 2,000 years. More than 180 objects, among them Orientalist paintings by well-known European artists such as Eugene Delacroix and Alfred Dehudenocq; beautiful jewelry and ceremonial objects of silver and gold; sumptuous textiles and costumes; and 19th and 20th century photographs will be on display. "The exhibition will depict a culture frm the vantage point of 'outsiders'---Orientalist painters and photographers---and from the 'insider's' perspective of the objects Jews created for themselves and others. Vistors will be encouraged to consider the impact of Muslims, Jews, and Europeans on Moroccan cultureóa venerable culture that developed from Berber traditions." 212-423-3200. www.thejewishmuseum.org
 
Sept. 24, N.Y., 3:30 pm Jewish Calcutta Through Music and Memory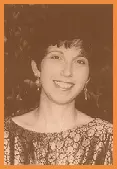 with Rahel Musleah, journalist, author, storyteller and vocalist. Born in Calcutta, Rahel Musleah's family originated in Iraq, where they lived from the 1600s until migrating to India in 1820. Musleah came to the U.S. at the age of six, but she and her family have preserved Calcutta and Baghdadi Jewish traditions. Program sponsored in part by the New York Council for the Humanities, The Judaica Museum, Hebrew Home for the Aged, 5961 Palisade Ave., Riverdale, NY. 718-581-1392.
 
Sept. 24, DC  7:00 pm Jews of Greece, 5th in a Series, at Magen David  Greetings from the Embassy of Greece. "Greek Jews in the Golden Age," remarks by Greek-Israeli Historian Dr. Elias Messinas. Film:  "The Jews of Salonika." Brief testimonials by members of the local Greek Jewish community. Homemade Greek desserts. Magen David Sephardic Congregation, 11215 Woodglen Road, Rockville, Maryland. Magen David Sephardic Congregation is the only Sephardic synagogue in the nation's capital.  Previous cultural evenings have been devoted to Jewish communities in Morocco, Turkey, Egypt, and Iraq. Call 301-770-6818 or RSVP with Gail Shirazi, email: shirazi@webworqs.com
Sept. 24, L.A.  7:00 pm  Bridges: A Journal for Jewish Feminists and Our FriendsTracy Moore announces a special celebration for this unique journal, with the participation of editor Claire Kinberg, visiting from Washington. "With enthusiasm and pleasure, Lisa and Tracy invite you to our home, to celebrate ten years of the remarkable Jewish feminist journal, Claire Kinberg, Managing Editor of Bridges, will present a slide show chronicling the journal's achievements."  1111 S Crescent Heights Blvd.  (Between Olympic & Pico, 3 houses south of Whitworth, west side of street, downstairs duplex.). RSVP to 323 931 8075 or .
Sept. 27, L.A., 7:30 pm Conversations on Roots & Identity, new to L.A. with monthly programs the last Wednesday of each month, launches in Los Angeles following the successful initiative in New York. Features a discussion on Morocco, with fiction by 

Miriam Benchetrit Creamer, and the music of Shlomo Bar with a presentation by Jordan Elgrably. In Park La Brea. For address, directions and reservations, RSVP by Sept. 25, 323-650-3157.
Conversations on Roots & Identity 2, on October 25, will feature Iran. Conversations 3 on November 29 will feature Libya.
 
Sept 28, DC-Baltimore, 6:30 p.m. Argentina & Sefarad with Hazzan Ramon Tasat. A native of Argentina and an ethnomusicologist. Dr. Tasat performs in honor of Hispanic Heritage Month. Strathmore Hall, 10701 Rockville Pk. North Bethesda, MD. For reservations please call 301-530-0540. This show is Sold Out! A new show has been added the night of Sept. 26. Call to reserve now.
Oct. 15, DC, 7:30 pm  Hazzan Ramón Tasat, "Sephardic Songs For All"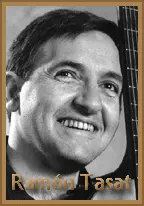 Celebrate a lyrical Sukkoth and the publication of a new songbook by vocalist Ramón Tasat. This Ivri-NASAWI salon, the first for the new Washington, DC-Baltimore chapter, will feature special desserts and other surprises. $10, $7 members. Home of Gail and Yashar Shirazi, 11033 Snowshoe Lane, Rockville, MD 20852. RSVP with Leah Hadad, 202-537-0708. RSVP by email: . You can also RESERVE EARLY by sending in your check for the number persons attending, to: "Ivri-NASAWI," Leah Hadad, 2807 Ellicott St., Washington, DC 20008. Be sure to mark "Oct. 15" in the memo line of your check.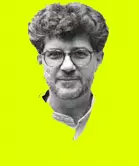 Oct. 17, New York, 6:30 p.m Ammiel Alcalay on Contemporary Moroccan Culture, Politics and Identity. In conjunction with the Jewish Museum's new "Morocco" show, author, translator and scholar Ammiel Alcalay, will discuss the full range of Moroccan Jewish experience, bringing in such figures as Abraham Serfaty, Mordechai Vanunu, Erez Bitton, Sami Shalom Chetrit, and others in Israel, France and elsewhere. King Juan Carlos Center, NYU, 53 Washington Square Village. This event is free to the public, however, seating is limited, RSVP to Joyce Maio, 212-362-9074.
 
 
Oct. 20, DC, 1:15-3:45 pm  Flory Jagoda, Bosnian Vocalist

and Ivri-NASAWI supporter  will give a free concert and presentation of her biographical documentary film "Key from Spain." Georgetown University, White Gravnor Building, Rm. 208. No RSVP necessary. Click here for more about Flory Jagoda.
Oct. 22, L.A., 7:30 pm  Vocalist and Ethnologist Judith Cohen In a special exclusive appearance, Judith Cohen, a resident of Toronto, will perform the music of Sephardic Jews and discuss customs of the Simhah Torah holiday. Agape (all details to be announced shortly). To RSVP, email: .
 
 

---
Kathryn Haddad is the executive director of a new publication project, Mizna, which creates a forum for Arab American expression. Mizna means "the cloud of the desert," a cloud meant to protect, shade or cool the desert traveler; hence, a journal intended to sooth those of us interested in the Middle East yet who may be exhausted by the continuing peace process, the aggravation of debating who is right and wrong, and who would really like to get beyond simplistic labels, and find what is beautiful and human about one another. 
The current issue of Mizna includes four writers of North African descent "who take us on a journey to Morocco and Egypt through their writing. Moroccan American writer Sidi Benzahra lends his fascinating tale of a 'witch' who lived in his home village. Egyptian American writer Esam Abdel Aal tells of the travails of getting an apartment in Cairo after Nasser's rent freeze, and Cairo native Youssef Rakha's breathtaking, esoteric prose takes us on a mystical journey inside the wanderings of the mind. Moroccan poet Hassan Mekouar shares a very interesting 'recipe' with the readers of Mizna."
Other writers include Ahimsa Timoteo Bodhran, a NASAWI member from the Bay Area now living in Brooklyn.
For Jews of Arab/Muslim lands, it can be insightful and instructive to read what our former compatriots are writing these days, and to get to know other Middle Eastern Americans as they struggle to articulate their identities and state of being between two cultures. For Arab Jewish or Mizrahi writers, this may be a new forum for expression as well. To submit or to subscribe (Mizna is published three times year), Mizna costs $15 per year. Send to: Mizna, P.O. Box 14294 Minneapolis, MN 55414. For International subs., send $25, and Institutions, $40. Explore Mizna at www.mizna.org.
---
Inside News
The new Washington, DC-Baltimore chapter fêted its first program last Sunday, Sept. 17, 2000, with performances of Bosnian/Sephardi music and song by Flory Jagoda, who appeared with Howard Bass, and poetry by Murat Nemet-Nejat. More than 50 people crowded the room at La Promenade. (Due to a family emergency, author Yerah Gover was unable to attend; Gover had intended to give a talk on Sephardi/Mizrahi writers in Israel, including Albert Swissa, Sami Michael, and Shimon Ballas.) Special thanks to the donated sound system by David Azulay of Eminent Productions,  301-608-0111.
At a recent Action Committee meeting, DC-Baltimore activists discussed the following possibilities (and they invite your suggestions, volunteerism and support): the possibility of a Hanukkah gathering; cosponsoring a Yemenite Henna ceremony with Gail Shirazi at Magen David;  the possibility of a Kosher Sephardi Gourmet Club; having smaller events or gatherings and incorporating speakers into monthly meetings. The next October Action Committee meeting is to be announced at a later date. Call 202-537-0708 or email: .
Oct. 3, 7:30 pm L.A.  Ivri-NASAWI  Action Committee meeting. Discussion of new programming and plans for the Fall/Winter quarter. RSVP to 323-650-3157 or email:
Oct. 5, 7:30 pm L.A. Open Tent Middle East Coalition meets for an informal dinner at the Caspian, on Broadway just west of the 3rd Street Promenade, to discuss the upcoming Levantine Project citywide meeting on Oct. 18, and to introduce new ideas to this major new coalition effort. Projects up for discussion include monthly conversation series, diversity training, organizing the Middle East Family Picnic, the Middle East Film Fest, and Middle East Arts Festival in 2001. RSVP with Elham Ezzati, 323-953-0303 or email: .
To inquire about membership in Ivri-NASAWI, click here.
---
*Ivri-NASAWI lists Sephardi/Mizrahi events produced by other organizations.
Please be sure to call in your programs with 30 days advance
notice whenever possible. To inquire about our affordable
web rates, call (323) 650-3157 or email
[home] [org] [news] [calendar] [membership] [links] [open tent] [past] [nslc] [poetry]