Biweekly News & Views
for
Oct.3-15 2000
     by diverse members of Ivri-NASAWI
    by David Shasha
    by Habiba Boumlik and Dalia Kandiyoti + your reactions to the exhibit
    by Jordan Elgrably
     by Brett Kline
     by Joshua Brandt, Jewish Bulletin
    review
and her prize-winning "Story of Blood"

Rhodes Synagogue photographed and mounted by Rachel Wahba
---
The Failed Journey: How Sephardic and Middle Eastern Jews Have Lost Their Way
 
by David Shasha
In reading Carole Shamula's thoughtful but depressing essay in the August/September 2000 Nasawi News, I was struck by the ironies and vexations of Sephardic identity at the present moment.  In her recounting of the painful details of a life lived in the very real Sephardic community at present, we see little respect for values that would elevate and distinguish our community.  In opposition to the prevailing cultural mores of American society, the Brooklyn Sephardic community, the largest organized Sephardic community in the world, has abdicated its responsibility to decency and civility.  In doing so it has forgotten that human beings have deep personal feelings and struggle to assert their humanity.
    This deeply unflinching and unattractive portrait of the present-day Sephardic community must be addressed.  Ignoring the massive cultural and religious legacy that emanated from the Levant, the Sephardic community has bought into the very myths perpetrated by the Ashkenazi majority: Judging the Arab civilization as backward and barbaric, the Ashkenazi Jewish establishment has created new fault lines that have deeply impacted Judaism.  Wherever I turn I sense this fact:
---
"Morocco": A Review of the New Show at the Jewish Museum
 
by Habiba Boumlik and Dalia Kandiyoti



Photo of Esther Play for Purim,Tanger, 1914                                                Hamsas, amulets against "the evil eye"
The long-anticipated show on Morocco is finally up and running at the Jewish Museum. While the organizers of the exhibit, including Dr. Vivian Mann, are frank about their use of Orientalist imagery, "Morocco" may well represent a lost opportunity. One might have anticipated a different kind of show, displaying both the folkloric and exotic aspects that are the focus of this exhibit, but also including a range of creative and intellectual works of Moroccan Jewry. Dedicated largely to artifacts and displaying few traces of modernity, this exhibit emphasizes the timeless, instead of the continuous culture of Moroccan Jewry.

There are over 180 objects displayed relating to various aspects of religious, artistic, and economic life. The brief historical context offered in the first room underlines the close ties between Jews and Muslims; of special notice is the declaration of King Mohamed V, who refused to apply certain Vichy laws in Morocco; when asked during WWII by a Nazi commander, the monarch replied, "We have no Jews in Morocco. Only Moroccan citizens." In this room one also finds a menorah dating back to the 4th or 5th century, a testimony to the length of Jewish settlement in Morocco.
 

continue reading the review here
 

click here for other reactions to the exhibit on Morocco

---
Shas and the Struggle for Sephardic Humanism
 
by Jordan Elgrably
Israel's political landscape has, over the past decade, been transmogrified by the growing strength of the ultra-Orthodox Sephardi party Shas (Sephardic Torah Guardians).  But the conviction and incarceration on September 3 of party leader Aryeh Deri, on charges of corruption, has only fortified Shasí power among an electorate of largely disenfranchised Middle Eastern Jews.  From the gates of Maasiyahu Prison, Deri called for a Sephardic "revolution," and many in Israel view his prosecution and imprisonment as further evidence of continuing anti-Sephardi bias.
     While Deri has been removed from the battleground, Shas currently holds 17 seats in the Knesset, just behind Likud. The American Jewish community, which had not previously taken much notice of Sephardic Jewry, has been shaken by the Shas phenomenon and is looking for explication.  On September 20, Hebrew Union College invited Dr. Zvi Zohar, one of Israel's most astute observers of the socio-political scene, to give a lecture in Los Angeles, on what many now perceive to be a permanent feature of Israeli politics.
---

---
Teaching Democracy and Co-Existence in the West Bank
 
 by Brett Kline
When I first arrived at the Hope Flowers School near Bethlehem on the West Bank, the children came running up shouting, "shalom,shalom."  They thought I was a new Hebrew teacher.  This was followed by, "what's your name, what's your name," in English.  They grabbed my hands and my bags, until their teachers yelled for them to stop.  The children at Hope Flowers, or Zohour Al Amal, were thrilled that someone would volunteer to teach them not only English, which they learn already, but also French, which they would hear for the first time in their lives.
      The sun was beating down on the pavement and the wind was kicking up dust off the rocky hills around the school.  Only a fool or a right-wing religious settler would describe this setting, with the olive trees dotting the dry brown rocky hills, as pastoral or biblical.  The challenges which school director Hussein Ibrahim Issa faces in offering students an education for peace, democracy and co-existence with Israelis, are modern, complex and political in every sense of the word.
      A secular, private school, Zohour Al Amal is housed in a massive, L-shaped 5-story building and is part of a rocky construction site in El Khader village.  The way in is too wide to be a path, but too bumpy and uneven to be a road.  The school suffers from a chronic shortage of funding.  Hussein Ibrahim Issa has attracted international attention with his policy of inviting Israelis here to teach a number of subjects, including Hebrew, on a volunteer basis.  Issa, a short, stocky man, a psychologist and educator originally from nearby Dieshe refugee camp, is the only school director in West Bank-Gaza to work with Israeli Jews.  This is not a popular thing to do among West Bank and Gaza leaders.  But Issa is firmly convinced that progressive, left-leaning Israeli organizations and indivduals have a role to play in building Palestinian society.  The why is not important, only the who, what and how.  In return for their work, Issa offers the Israelis and other volunteers Arabic lessons every Saturday morning.
---
San Francisco Speaker Puts Disputed "Face" on Israelis' Identity
 
 by Joshua Brandt, Jewish Bulletin, http://www.jewishsf.com
The road to Jewish unity hit a few speed bumps during a recent forum.
    Titled "Other Jews, Other Arabs," the Sept. 21 event was co-sponsored by Ivri-Nasawi, which promotes Mizrahi and Sephardi
culture, and San Francisco Hillel. And although it was part of a Hillel series called "The Face of Jewish Identity," not all those faces
left San Francisco's Jewish Community Federation building smiling. (The evening was also the first in Ivri-NASAWI's new
"Conversations on Roots & Identity" series which began in New York and has spread to Los Angeles and the Bay Area.)
    The evening's speaker, Jordan Elgrably, founder and executive director of the Los Angeles-based Ivri-Nasawi, considered the event a stepping stone to further dialogue. And he offered the 20 or so people in attendance plenty to ponder. "The goal of the evening was to focus the spotlight on the Mediterranean and Middle Eastern Jewry, and to offer a pluralistic version of Jewry, as opposed to the Zionist narrative of the 'super Israeli' with no cultural baggage," Elgrably said after the event. "That blank-slate scenario is extremely unrealistic, and is especially damaging for Middle Eastern Jews, who were perceived as coming from the 'enemy culture,'" he added.
---
Latest CD by Yair Dalal Continues in the Spirit of Shlomo Bar's Habrera HaTivit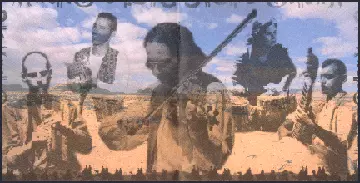 Mizrahi music, after years of being banished to Israeli bus stops and border towns, is alive and well, thriving all over Israel these days, and much of the movement to celebrate this Arab cultural heritage finds its roots in the early work of Moroccan-born Israeli composer and vocalist Shlomo Bar. The latest CD, "Perfume Road" by Yair Dalal and the Al Ol Ensemble, is the kind of music which is guaranteed to grow on you. I played the first piece, "El Halidg," (The Persian Gulf) over and over, wondering at Dalal's use of string and wind instruments, and how the sounds move from the Middle East to India and back, sometimes reminding one, in the plaintive use of the clarinet, of the Eastern European Jewish experience. Much of the spirit of this recording explores the trajectory of the Bedouins, with whom Dalal has studied and played (his last U.S. appearance took place at the Skirball in August). Dalal describes these nomads as the Nabateans and tells of their lives along the Perfume Road. "Peace does not yet reign in the Middle East," he writes in the liner notes, "and a complete journey along the Perfume Road from the shores of the Indian Ocean to the Mediterranean coast remains a utopian dream. However, the Perfume Road can be transformed into a Peace Road, a route of brotherhood between peoples living in the region because PEACE is the most precious merchandise of all." Yair Dalal will be returning to the U.S. next year, performing in the March 2001 Jewish Music Festival in the Bay Area, and during a tour in the fall. For tour information, email For information on ordering the CD, contact . Or ask for it at Borders. --Jordan Elgrably
---

If the humanities speak to you, Raíces is one of the finest Jewish publications available, for it devotes its pages to all aspects of the global Jewish experience, both Ashkenazi and Sephardi, Israel and the diaspora.  It includes a wealth of ideas in the realm of philosophy, art, literature, history, sociology and Judaism. Among the contributors to the Summer 2000 issue (pictured here) are Esther Bendahan, Sara Molho, Norbert Rehrman and others. Visit http://www.eunet.es/Interstand/raices/ or write to the editors at .
 
 
---
"Goodbye, Evil Eye" is Gloria de Vidas Kirchheimer's Short Story Collection
"In our house, the direct statement was seldom used as a vehicle for communication," recalls the author in her preface to this collection about a New York Sephardic family. "Innuendo was the order of the day." The handling of life's tribulations without talking about them challenges an immigrant couple, their Americanized children, relatives, neighbors and friends in eleven stories about love, frustration, identity and tradition. [Publisher's Weekly] "For Kirchheimer, as for so many Sephardim here who feel that American observers have slighted their contributions to Jewish culture in favor of the more visible Yiddish-speaking Ashkenazi communities, the intergenerational elements of the collection are really about preserving this culture in all its diverse elements. As serously as she takes this mission, Kirchheimer is never somber about it; on the contrary, her tone is wry and warm." [Kirkus Reviews]
 
 







Gloria De Vidas Kirchheimer will read from Goodbye, Evil Eye, onDecember 7, 2000, at the East 96th St. branch of  the New York Public Library (112 East 96th St., NYC);  at Sephardic House, Center for Jewish History (15 West 16th St., NYC) on February 27, 2001; and at the Bloomingdale Branch, New York Public Library, 150 West 100th St., NYC on March 6, 2001.

Order your copy of Goodbye, Evil Eye: Holmes & Meier Distribution, 800-698-7781.

read the author's "A Story of Blood"
---
Oct. 6, D.C. 1:15 pm The Contributions of Yemenite and Ethiopian Jews to the Cultural Diversity In Israel Lecture by Shirley Waxman. Georgetown University, ICC Building, Rm. 216. Workshop includes: a lecture, presentation of artifacts, and a film. Shirley Waxman is founder of ArtSites-The Guild for Judaic Art. For more information, call Esther Robbins 301-530-5345.
Oct. 6, N.Y. 2:30 pm Israeli Director Amos Gitai Screens "Kaddosh" followed by a Q&A with filmmaker Amos Gitai. The event is FREE and open to the public.  Gitai is an internationally, critically acclaimed filmmaker who has created eighteen films in the past ten years.  His most recent film, KIPPUR, was his second nomination for the Palme D'or at Cannes.  He was first nominated for the prize in 1999 for KADDOSH He has been lionized at festivals around the world, including Istanbul, Singapore, and Jerusalem.

This film examines two sisters' experiences in a patriarchal, ultra-orthodox Jewish community. It won the Silver Screen Award at the Singapore International Film Festival and was nominated for the British Independent Film Award as well as for the Palme DíOr in 1999.  Hamid Dabashi, an associate professor of Iranian Studies and member of the Executive Committee of the Center for Comparative Literature and Society at Columbia University and Gil Anidjar, assistant professor of Hebrew in the Department of Middle East and Asian Languages and Culture join Columbia Graduate Film Department Chairman Dan Kleinman in facilitating the Q&A.

---
Oct. 8, N.Y. 11 am THE OTHER ISRAEL Jews for Racial and Economic Justice (JFREJ) and host Esther Kaplan present a special edition of "Beyond the Pale: the Progressive Jewish Radio Hour" on WBAI, 99.5 FM. This edition offers an in-depth discussion of the Middle East crisis with Adam Keller, author of "The Other Israel"; Nabila Espanioly, director of the Altufula center in Nazareth, and scholar Rashid Khalidi. Call Or you can listen to the show nationwdie over the Internet by going to www.porus.com.
---

Oct. 11, N.Y. 6-8 pm Live on Stage: A Century and a Half of Theater in Egypt The Hagop Kevorkian Center at New York University presents a special screening ofdocumentary by Professor Mona N. Mikhail This documentary surveys over a century and a half of Egyptian theater. Through interviews with leading directors, playwrights, actors, and critics, this groundbreaking film explores timely issues such as censorship and the role of women. The history of this theatrical tradition, as well as its meaning and future in a changing society is explored. The film is narrated in English. King Juan Carlos I of Spain Center, screening room, 53 Washington Square South, New York. Cheese and wine will be served before the screening. There will be a Q&A with Professor Mikhail afterwards.

---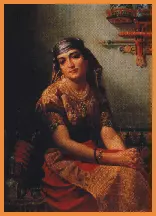 Open through Feb. 11 N.Y.,Morocco: Jews and Art in a Muslim Land, Jewish Museum, 5th Ave. at 92nd St. Exhibit, which runs through Feb. 11, 2001, focuses on Morocco's multicultural art and traditions and the history of Jewish life in Morocco for over 2,000 years. More than 180 objects, among them Orientalist paintings by well-known European artists such as Eugene Delacroix and Alfred Dehudenocq; beautiful jewelry and ceremonial objects of silver and gold; sumptuous textiles and costumes; and 19th and 20th century photographs will be on display. "The exhibition will depict a culture frm the vantage point of 'outsiders'---Orientalist painters and photographers---and from the 'insider's' perspective of the objects Jews created for themselves and others. Vistors will be encouraged to consider the impact of Muslims, Jews, and Europeans on Moroccan cultureóa venerable culture that developed from Berber traditions." 212-423-3200. www.thejewishmuseum.org

---
Oct. 15, DC, 7:30 pm  Hazzan Ramón Tasat, "Sephardic Songs For All"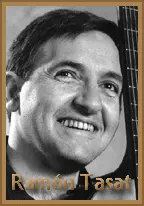 Celebrate a lyrical Sukkoth and the publication of a new songbook by vocalist Ramón Tasat. This Ivri-NASAWI salon, the first for the new Washington, DC-Baltimore chapter, will feature special desserts and other surprises. $10, $7 members. Home of Gail and Yashar Shirazi, 11033 Snowshoe Lane, Rockville, MD 20852. RSVP with Leah Hadad, 202-537-0708. RSVP by email: . You can also RESERVE EARLY by sending in your check for the number persons attending, to: "Ivri-NASAWI," Leah Hadad, 2807 Ellicott St., Washington, DC 20008. Be sure to mark "Oct. 15" in the memo line of your check. Directions: Traveling NORTH on Rockville Pike (355 North), opposite White Flint Mall, take a LEFT onto Edson Lane.  Turn at the first LEFT onto Snowshoe Lane.  Go down two streets and take a RIGHT onto Snowshoe Lane.  House is on left, opposite Cartina Court.
---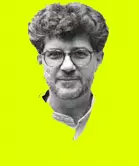 Oct. 17, New York, 6:30 p.m Ammiel Alcalay on Contemporary Moroccan Culture, Politics and Identity. In conjunction with the Jewish Museum's new "Morocco" show, author, translator and scholar Ammiel Alcalay, will discuss the full range of Moroccan Jewish experience, bringing in such figures as Abraham Serfaty, Mordechai Vanunu, Erez Bitton, Sami Shalom Chetrit, and others in Israel, France and elsewhere. King Juan Carlos Center, NYU, 53 Washington Square South. This event is free to the public, however, seating is limited, RSVP to Joyce Maio, 212-362-9074.
---

Oct. 18, L.A, 8:00 pm The Levantine Project will hold the first of its monthly meetings at Beyond Baroque, 681 Venice Blvd., Venice. From the 10 Fwy, take Lincoln Blvd. South and go West on Venice. This new series will focus on (re)building a cooperative and pluralistic society through dialogue, reconciliation, cultural renewal, grassroots initiatives, peace and justice. The Levantine Project is organized by Open Tent Middle East Coalition, which includes diverse non-profit organizations, individuals and businesses who advocate for peace in the Middle East and among Middle Eastern descendents in the United States. Every third Wednesday of the month. RSVP with Elham Ezzati, 323-953-0303 or email .
---
Oct 19 S.F. 7:30 pm Conversations on Roots & Identity 2

raises issues of cultural roots, religious practice and affiliation, literary explorations and adjusting to a bicultural, American and Middle Eastern identity. Part two of the new series in the Bay Area features Iraqi Jewish culture and identity, with guest speaker Lital Levy. Poetry Center, San Francisco State University. RSVP to 415-338-1706, or .
---
Oct. 20, DC, 1:15-3:45 pm  Flory Jagoda, Bosnian Vocalist

and Ivri-NASAWI supporter  will give a free concert and presentation of her biographical documentary film "Key from Spain." Georgetown University, White Gravnor Building, Rm. 208. No RSVP necessary. Click here for more about Flory Jagoda.
 
 
---
Oct. 22, L.A., 3:00 pm  Alegría y Placeres; Joy and Pleasures, Celebrating Simhat Torah
In a special exclusive appearance, co-sponsored by the Workmen's Circle, Ivri-NASAWI presents ethnomusicologist Judith Cohen, a resident of Toronto, who with her daughter Tamar will perform the music of Sephardic Jews and discuss customs of the Simhat Torah holiday. $12, $8 members. 1525 S. Robertson Blvd., Los Angeles. RSVP by mail with checks to "Ivri-NASAWI," 1033 N. Orlando Ave., Los Angeles CA 90069, or call 323-650-3157. For directions call the Workmen's Circle, 310-552-2007. .
---
Oct 24 N.Y. Vocalist Mossa Builder stars in the International House of Trance IHOT concert at the Knitting Factory, Oct. 24, 8 pm. The
 

mix of Brazilian, Sephardic, Middle Eastern and jazz includes performers Hector Martignon, Alirio Ferreira, Benny Koonyevsky, Rita Silva, Ze Mauricio, Jamal Zuber, Said Hakmoun and with special guest Mainha d'Oxhum. 74 Leonard Street, Main Space. Tix $12.
 
---
Oct 25 L.A. Conversations on Roots & Identity 2 raises issues of cultural roots, religious practice and affiliation, literary explorations and adjusting to a bicultural, American and Middle Eastern identity. Part two of the new series in L.A. will feature Iran. Conversations 3 on November 29 will feature Libya. RSVP to 323-650-3157
---
Oct 29 N.Y. 10-2 pm The Minstrel and the Storyteller with Gérard Edery and Peninnah Schram This unique duo presents a workshop on the Jewish Life Cycle in Story and Song at the 92nd St. Y, 1395 Lexington Ave. Explore the stories and songs that celebrate birth, brit and naming, Bar/Bat Mitzvah, love, courtship and marriage. Retrieve family stories and songs, and discover new ones, through creative dramatic exercises and interpersonal dialogue. Hear and learn folktales and songs relating to the life cycle of the Jewish folk tradition. These are our legacies to pass on to the next generation. For more information and registration please call 212-996-1100. To listen to sound clips go to www.mp3.com/GerardEdery.



 Peninnah Schram, an internationally known storyteller, is known for her elegant and dynamic way of telling stories. She performs at many festivals/conferences and also teaches workshops. She is the author of six books of Jewish folktales, including Jewish Stories One Generation Tells Another. In 1995, Peninnah was a recipient of the prestigious Covenant Award for Outstanding Jewish Educators and also received the 1999 National Storytelling Membership Associationís Circle of Excellence Award. Gerard Edery, an internationally known singer, guitarist, composer, and recording artist, has been featured in major concert halls and festivals throughout the world. He has eight CD releases on the Sefarad Records label and two more on the way. Gerard brings a vibrant classically-trained baritone and the skills of a virtuoso guitarist to his original compositions and intricate arrangements. Widely regarded as one of the leading interpreters of Sephardic Song, he was honored with the 1997 Sephardic Musical Heritage Award.
---
Nov. 9, D.C. 7:00 pm Hussein Al-Athamy in the USA and the Tchalghi Baghdadi The guru of Iraqi Maqaam singing, Hussein Al-Athamy is coming to the USA to tour Cambridge, MA and Washington, D.C. Mr. Al-Athamy's powerful tenor voice and his mastering of the most challenging form of Arabic singing, the Iraqi Maqaam, make him currently the best performer of classical music in the Arab world and the non-Arab Middle East.  Al-Athamy is accompanied by master Oud player, Ali Al-Imam (from the musical school of Munir Bashir) and the young talented (female) Jawza player, Dalia Yakob. Co-Sponsored by Georgetown Contemporary Arab Studies, American-Arab Anti-Discrimination Committee (ADC), Francis & Mitchel Kurkur, Linda & George Michael. Georgetown University Intercultural Auditorium, Thurs., November 9th at  7:00 pm. Ticket Prices: $20, $35, $50. For reservations in DC, contact Feryal at: American-Arab Anti-Discrimination Committee (ADC). Tel 202-244-2990.
---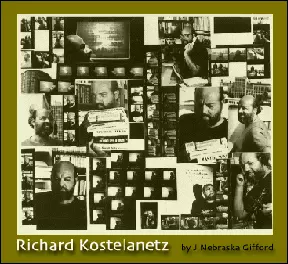 Richard Kostelanetz, multimedia artist, writer and critic, is a Fellow of Ivri-NASAWI. Visit his new website at www.richardkostelanetz.com.
 
---

The new Washington, DC-Baltimore chapter fêted its first program last Sunday, Sept. 17, 2000, with performances of Bosnian/Sephardi music and song by Flory Jagoda, who appeared with Howard Bass, and poetry by Murat Nemet-Nejat. More than 50 people crowded the room at La Promenade. (Due to a family emergency, author Yerah Gover was unable to attend; Gover had intended to give a talk on Sephardi/Mizrahi writers in Israel, including Albert Swissa, Sami Michael, and Shimon Ballas.) Special thanks to the donated sound system by David Azulay of Eminent Productions,  301-608-0111.

At a recent Action Committee meeting, DC-Baltimore activists discussed the following possibilities (and they invite your suggestions, volunteerism and support): the possibility of a Hanukkah gathering; cosponsoring a Yemenite Henna ceremony with Gail Shirazi at Magen David;  the possibility of a Kosher Sephardi Gourmet Club; having smaller events or gatherings and incorporating speakers into monthly meetings. The next October Action Committee meeting is to be announced at a later date. Call 202-537-0708 or email: .
---

At the SF Bay Area Action Committee meeting on September 25, in Berkeley, Laurie Polster joined Myra Lappin, Bruce Bierman, Morris Zagha and Diana Naparst, who met with Jordan Elgrably to talk about future programs. The March 2001 Jewish Music Festival was the center of conversation, along with the Ruth Behar afternoon on Sunday, Nov. 19, featuring clips from her documentary-in-progress on the Sephardic Jewish community of Cuba and in the diaspora. The chapter continues to see a SF Bay Area program director. Please see the announcement posted on the Bulletin Board.

---

The L.A. Action Committee meeting on Oct. 3 established the need for a special fund to support two interns in the Los Angeles office. Members are asked to contribute $50 toward the new fund. Please write your contributions to "Ivri-NASAWI" with "interns" in the memo line and mail to: 1033 N. Orlando Ave., Los Angeles CA. 90069. The organization receives dozens of requests daily for assistance with Sephardi and Mizrahi cultural arts programming and will be training interns for a new Assistant Director position. Anyone in the Los Angeles area who can contribute a minimum of 10 hours per week is invited to call 323-650-3157.

---

Oct. 5, 7:30 pm L.A. Open Tent Middle East Coalition meets for an informal dinner at the Caspian, on Broadway just west of the 3rd Street Promenade, to discuss the upcoming Levantine Project citywide meeting on Oct. 18, and to introduce new ideas to this major new coalition effort. Projects up for discussion include monthly conversation series, diversity training, organizing the Middle East Family Picnic, the Middle East Film Fest, and Middle East Arts Festival in 2001. RSVP with Elham Ezzati, 323-953-0303 or email: .

To inquire about membership in Ivri-NASAWI, click here.
---
*Ivri-NASAWI lists Sephardi/Mizrahi events produced by other organizations.
Please be sure to call in your programs with 30 days advance
notice whenever possible. To inquire about our affordable
web rates, call (323) 650-3157 or email
 
[home] [org] [news] [calendar] [membership] [links] [open tent] [past] [nslc] [poetry]