Sephardic Culture
 
     by Zvi Zohar
 
    by Habiba Boumlik/Dalia Kandiyoti + Holland Cotter (NY Times)
Special Middle East
by Gina Ross
by Susan Chatman
by Michael Dahan
by Jonathan Schorsch
by Zvi Zohar
by Jordan Elgrably
 
 
 
 
---
Sephardi Culture
Sephardic Halakha As an Alternate Paradigm for Authentic Jewish Continuity
 
Zvi Zohar
    Shalom Hartman Institute
    Jerusalem
Introduction
In this article, I shall attempt to characterize the response of Sephardic rabbis to the challenges of modernity. My general thesis is that their response is different, in significant and interesting ways, from that of their Ash-
kenazic-European peers. Moreover, the modalities of this "difference'" suggest valuable alternate paths of Jewish authenticity, beyond the denominational schism that has shattered Occidental Jewish life in modern times.
 

The Coalescence of Orthodoxy in Europe

In the 18th and 19th centuries, European Jewry underwent processes of Haskalah ("Enlightenment") and secularization, accompanied by intense internal social and ideological tensions. Many rabbis felt that these
changes threatened the very existence of traditional Judaism and, in order to counter these threats, they formulated a counter-strategy which became known as "Orthodoxy." Understandably, Orthodox leaders declared that they were simply preserving and continuing the ways of life and the beliefs of pre-modern Judaism. However, such contentions are at variance with socio-historical reality, writes Jacob Katz:
 
             The claim of the Orthodox to be no more than the guardians of
              the pure Judaism of old is a fiction. In fact, Orthodoxy was a
              method of confronting deviant trends, and of responding to the
              very same stimuli which produced these trends, albeit with a
              conscious effort to deny such extrinsic motivations.1
 
continue here
---
"Morocco": the New Show at the Jewish Museum
 
by Habiba Boumlik and Dalia Kandiyoti



Photo of Esther Play for Purim,Tanger, 1914                                                Hamsas, amulets against "the evil eye"
 

The long-anticipated show on Morocco is finally up and running at the Jewish Museum. While the organizers of the exhibit, including Dr. Vivian Mann, are frank about their use of Orientalist imagery, "Morocco" may well represent a lost opportunity. One might have anticipated a different kind of show, displaying both the folkloric and exotic aspects that are the focus of this exhibit, but also including a range of creative and intellectual works of Moroccan Jewry. Dedicated largely to artifacts and displaying few traces of modernity, this exhibit emphasizes the timeless, instead of the continuous culture of Moroccan Jewry.

There are over 180 objects displayed relating to various aspects of religious, artistic, and economic life. The brief historical context offered in the first room underlines the close ties between Jews and Muslims; of special notice is the declaration of King Mohamed V, who refused to apply certain Vichy laws in Morocco; when asked during WWII by a Nazi commander, the monarch replied, "We have no Jews in Morocco. Only Moroccan citizens." In this room one also finds a menorah dating back to the 4th or 5th century, a testimony to the length of Jewish settlement in Morocco.
 

continue reading the review here

click here for other reactions to the exhibit on Morocco
---
Special Middle East: A Therapeutic View
The Trauma Vortex in Action Again
 
by Gina Ross
 

Two political opportunistic maneuverings by Sharon and Arafat just set the stage for two nations and possibly the Arab world, to get caught again in the psychological " trauma vortex "and its destructive path. The trauma vortex is in action when any present incident, however remotely connected to an old trauma, reopens deep unresolved wounds and throws a person into the same overwhelming emotional turmoil--as if the trauma were still happening in the present. It has a life of its own. Once engaged, it is very difficult to stop it.

When the trauma vortex takes over, its effects are powerfully negative.
 

It creates disconnection from other people.
Disconnection of peoplesí emotions from their capacity to reason.
Disconnection from the ability to manage oneís internal emotional life; from the ability to keep track of the larger picture; from the ability to control oneís actions.
There is extreme polarization of feelings, thoughts, and principles. Hatred and intolerance take over immediately.
There is a sense of hyper vigilance and a sense of on-going danger, as well as paranoia.
 There is a flooding of memories of every past injury, insult, humiliation, losses, fears and hatreds as if they were in the present.

 
 There is a dimming of the idea of the future and a lack of capacity to function appropriately in the present.

 Violence and revenge seem like the only viable reactions; the only seemingly visible way of seeking justice.
---
Right of Return Panel Challenges Assumptions
 
by Susan Chatman
Discussions of the Palestinian "Right of Return" have increased in recent weeks as a result of the outbreak of violence. These discussions have almost entirely taken place outside the mainstream media, since the U.S. government's pro-Israel stance leaves little room for dialogue. As an anecdote to this lack of balance, and to bring attention to the "No Return, No Justice, No Peace" marches scheduled across the U.S. on September 16, the American Arab Anti-Discrimination Committee put together a distinguished panel to discuss the historical and personal context for the legitimacy of the Palestinians' demands. In addition, the panel was supplemented by a self-proclaimed "Arab Jew" to discuss the Mizrahi Jewish perspective.

On September 10, the panel met in Orange County, at the Unitarian Church, and consisted of Dr. Elaine Hagopian, Nader Abuljebain, and Jordan Elgrably, with moderator Michel Shehadeh. "This is not a debate with balanced representation," said Shehadeh at the outset. "This is intended to defend and raise awareness of the Palestinians' Right of Return."
---

---
The Janus Face of Israeli Democracy
 

by Michael Dahan




            People representing all sides have written much since violence has erupted between Israeli Jews,
           Palestinian Israelis and Palestinians. What is missing is a true soul searching on the part of Israel and its
           Jewish citizens as to what led to the violence, rather than the knee-jerk nationalism that is usually the Israeli
           reaction to Palestinian violence. I owe to my children the same degree of honesty that I expect of them. If the
           Israeli soldier who shot 12 year old Mohammed al Durra and his father in cold blood has children, then I
           suggest he try and explain to them why he pulled the trigger, and he should not be surprised if a Palestinian
           does the same thing to an Israeli child. The same goes for the Israeli policeman who shot 17 year old Asil
           ëAsleh---an Israeli citizen and member of the "Seeds for Peace" initiative---in cold blood.

           I can only speak of how I view things, as an Israeli and a human being, and how I think the Israeli
           government should act, thus my comments are directed towards Israel. As a political scientist the question
           that I ask myself is not why the violence broke out, but why it had taken so long to do so. Frustration has
           been building for a long time on the Palestinian side - frustration about the economic conditions in the
           Palestinian National Authority (PNA), frustration with the lack of progress in the talks, frustration directed
           towards their own leadership, frustration at the continued Israeli presence in certain areas, the continuation
           of the settlements, home demolitions, Palestinian prisoners and a myriad of other, smaller day to day
           frustrations that have been growing like a festering wound over the past months.
 
continue here
---
Cable Technology Points Only to the West
 
by Jonathan Schorsch
 

    One hears repeatedly about the ways in which Sephardi and Mizrahi Jews are ignored in Israel by "the establishment," i.e., the Ashkenazic, western-oriented powers-that-be.  In response, many people overlook or downplay such discrimination or attribute it to the pragmatic necessities of Israel's difficult birth pangs.  But the sad fact is that not only does such discrimination continue to exist, but its source, at least these days, is purely ideological.  Recently, and quite unintentionally, I gained an education in the vicissitudes of Israeli "establishment ideology" when I subscribed to Israel's cable TV provider, Arutzei Zahav.
---
by Edward Said
                                         The US celebrates Serb freedom, but the case of the Palestinians
                                         is, apparently, different
                                         Special report: Israel and the Middle East
                                         Edward Said
                                         Guardian
                                         Thursday October 12, 2000
 
                                         Misreported and hopelessly flawed from the start, the Oslo peace process has
                                         entered its terminal phase - of violent confrontation, disproportionately
                                         massive Israeli repression, widespread Palestinian rebellion and great loss
                                         of life, the vast majority of it Palestinian. Ariel Sharon's visit to Haram
                                         al-Sharif on September 28 could not have occurred without Ehud Barak's
                                         concurrence. How else could the paunchy old war criminal have appeared
                                         there with a thousand soldiers guarding him? Barak's approval rating rose
                                         from 20% to 50% after the visit, and the stage seems set for a national
                                         unity government ready to be still more violent and repressive.
 
 
continue here
---
Double Standards: the Other Side of the Coin
by Zvi Zohar
The article by Edward Said is an exercise in free speech, untrammeled by any need to relate to facts and values in an unbiased way. In other words, Said plays freely with history, morals and truth, in order to support his personal ideology.

First: some general remarks: moral judgments are relevant to contemporary times, and problematic with regard to the past. Was it moral for Muhammad to treat the Jews of Arabia as he did? Was it moral for the armies of Islam to conquer vast territories across the globe? Was it moral for them to discriminate between peoples on the basis of religion? Was it moral for them to keep slaves? To control their subjects by using Mamluks (pagan and Christian children purchased from slave dealers and brought up to be private armies of princes and rulers? Obviously, to now condemn such practices as immoral is not the same as to say, that AT THE TIME they were so considered, or that those who did so were evil.
---
Notes From the Levantine Project:
Hatred is Not a Four-Letter Word
 
by Jordan Elgrably
 
LOS ANGELES---Recently, at the close of Yom Kippur, considered the holiest day of the Jewish year, an educated and attractive woman of perhaps 30 or 40, turned to the others breaking the fast and said that in Hebrew "the only good Arab is a dead Arab." We were all discussing the unfortunate events of the past few weeks; some of us expressed empathy with the rage and frustrations of occupied Palestinians, who feel cheated by the peace process; others sided vociferously with the Israelis. An Egyptian Jewish
friend of mine and I were shocked by her comment, in part because she was of Tunisian Jewish descent, for we often find that Jews of the Arab/Muslim world are more progressive in their relationships with Arabs (contrary to the reigning Western belief that most Mizrahi/Sephardi Jews are rabidly anti-Arab).

How, I reasoned with her, could we ever hope to make any progress toward peace and coexistence, if we continued to harbor what are stereotypical biases against our potential friends? "Some of my best friends are Saudi Arabians," she countered, without blinking. I asked: "And how would you feel to know that right now, this very minute, they are saying that they can never trust Jews? Wouldn't you feel betrayed?"
---
Oct/Nov Calendar
click Calendar for very latest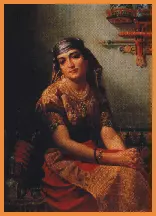 Open through Feb. 11 N.Y.Morocco: Jews and Art in a Muslim Land, Jewish Museum, 5th Ave. at 92nd St. Exhibit, which runs through Feb. 11, 2001, focuses on Morocco's multicultural art and traditions and the history of Jewish life in Morocco for over 2,000 years. More than 180 objects, among them Orientalist paintings by well-known European artists such as Eugene Delacroix and Alfred Dehudenocq; beautiful jewelry and ceremonial objects of silver and gold; sumptuous textiles and costumes; and 19th and 20th century photographs will be on display. "The exhibition will depict a culture frm the vantage point of 'outsiders'---Orientalist painters and photographers---and from the 'insider's' perspective of the objects Jews created for themselves and others. Vistors will be encouraged to consider the impact of Muslims, Jews, and Europeans on Moroccan cultureóa venerable culture that developed from Berber traditions." 212-423-3200. www.thejewishmuseum.org

---
Oct 24 N.Y. Vocalist Mossa Builder stars in the International House of Trance IHOT concert at the Knitting Factory, Oct. 24, 8 pm. The
 

mix of Brazilian, Sephardic, Middle Eastern and jazz includes performers Hector Martignon, Alirio Ferreira, Benny Koonyevsky, Rita Silva, Ze Mauricio, Jamal Zuber, Said Hakmoun and with special guest Mainha d'Oxhum. 74 Leonard Street, Main Space. Tix $12.
 
---
Oct 25 L.A. Conversations on Roots & Identity 2 raises issues of cultural roots, religious practice and affiliation, literary explorations and adjusting to a bicultural, American and Middle Eastern identity. Part two of the new series in L.A. will feature Iran. Conversations 3 on November 29 will feature Libya. RSVP to 323-650-3157
---
Oct 29 N.Y. 10-2 pm The Minstrel and the Storyteller with Gérard Edery and Peninnah Schram This unique duo presents a workshop on the Jewish Life Cycle in Story and Song at the 92nd St. Y, 1395 Lexington Ave. Explore the stories and songs that celebrate birth, brit and naming, Bar/Bat Mitzvah, love, courtship and marriage. Retrieve family stories and songs, and discover new ones, through creative dramatic exercises and interpersonal dialogue. Hear and learn folktales and songs relating to the life cycle of the Jewish folk tradition. These are our legacies to pass on to the next generation. For more information and registration please call 212-996-1100. To listen to sound clips go to www.mp3.com/GerardEdery.



 Peninnah Schram, an internationally known storyteller, is known for her elegant and dynamic way of telling stories. She performs at many festivals/conferences and also teaches workshops. She is the author of six books of Jewish folktales, including Jewish Stories One Generation Tells Another. In 1995, Peninnah was a recipient of the prestigious Covenant Award for Outstanding Jewish Educators and also received the 1999 National Storytelling Membership Associationís Circle of Excellence Award. Gerard Edery, an internationally known singer, guitarist, composer, and recording artist, has been featured in major concert halls and festivals throughout the world. He has eight CD releases on the Sefarad Records label and two more on the way. Gerard brings a vibrant classically-trained baritone and the skills of a virtuoso guitarist to his original compositions and intricate arrangements. Widely regarded as one of the leading interpreters of Sephardic Song, he was honored with the 1997 Sephardic Musical Heritage Award.
---
Nov. 9, D.C. 7:00 pm Hussein Al-Athamy in the USA and the Tchalghi Baghdadi The guru of Iraqi Maqaam singing, Hussein Al-Athamy is coming to the USA to tour Cambridge, MA and Washington, D.C. Mr. Al-Athamy's powerful tenor voice and his mastering of the most challenging form of Arabic singing, the Iraqi Maqaam, make him currently the best performer of classical music in the Arab world and the non-Arab Middle East.  Al-Athamy is accompanied by master Oud player, Ali Al-Imam (from the musical school of Munir Bashir) and the young talented (female) Jawza player, Dalia Yakob. Sponsored by the Institute of Near Eastern & African Studies (INEAS), Mesopotamia Cultural Society, Royal Jordanian Airlines. Co-sponsored by: American-Arab Anti-Discrimination Committee (ADC), Geogretown University Contemporary Arab Studies, Frances & Mitchell Kurker, Linda & George Michael Georgetown University Intercultural Auditorium, Thurs., November 9th at  7:00 pm. Ticket Prices: $20, $35, $50. For reservations in DC, contact Feryal at: American-Arab Anti-Discrimination Committee (ADC). Tel 202-244-2990.
---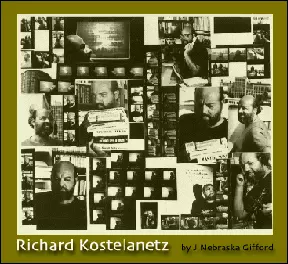 Richard Kostelanetz, multimedia artist, writer and critic, is a Fellow of Ivri-NASAWI. Visit his new website at www.richardkostelanetz.com.
 
---

The new Washington, DC-Baltimore chapter fêted its first program last Sunday, Sept. 17, 2000, with performances of Bosnian/Sephardi music and song by Flory Jagoda, who appeared with Howard Bass, and poetry by Murat Nemet-Nejat. More than 50 people crowded the room at La Promenade. (Due to a family emergency, author Yerah Gover was unable to attend; Gover had intended to give a talk on Sephardi/Mizrahi writers in Israel, including Albert Swissa, Sami Michael, and Shimon Ballas.) Special thanks to the donated sound system by David Azulay of Eminent Productions,  301-608-0111.
---

At the SF Bay Area Action Committee meeting on September 25, in Berkeley, Laurie Polster joined Myra Lappin, Bruce Bierman, Morris Zagha and Diana Naparst, who met with Jordan Elgrably to talk about future programs. The March 2001 Jewish Music Festival was the center of conversation, along with the Ruth Behar afternoon on Sunday, Nov. 19, featuring clips from her documentary-in-progress on the Sephardic Jewish community of Cuba and in the diaspora. The chapter continues to see a SF Bay Area program director. Please see the announcement posted on the Bulletin Board.

---

The L.A. Action Committee meeting on Oct. 3 established the need for a special fund to support two interns in the Los Angeles office. Members are asked to contribute $50 toward the new fund. Please write your contributions to "Ivri-NASAWI" with "interns" in the memo line and mail to: 1033 N. Orlando Ave., Los Angeles CA. 90069. The organization receives dozens of requests daily for assistance with Sephardi and Mizrahi cultural arts programming and will be training interns for a new Assistant Director position. Anyone in the Los Angeles area who can contribute a minimum of 10 hours per week is invited to call 323-650-3157.

---
To inquire about membership in Ivri-NASAWI, click here.
---
*Ivri-NASAWI lists Sephardi/Mizrahi events produced by other organizations.
Please be sure to call in your programs with 30 days advance
notice whenever possible. To inquire about our affordable
web rates, call (323) 650-3157 or email
 
[home] [org] [news] [calendar] [membership] [links] [open tent] [past] [poetry]