Nov 1-16, 2000
 
 
     by Miri Hunter Haruach
 
     by Elias Messinas
 
     Staff Report
 
     by Teresa Camacho
 
    by Richard Kostelanetz
 
    by Habiba Boumlik/Dalia Kandiyoti + Holland Cotter (NY Times)
 
    by Zvi Zohar
 
 

---

On Eagles' Wings
An International Conference on the
Dynamic Culture of the Yemenite Jews
 

Miri Hunter Haruach

When I was younger, I stumbled upon a dance class that was taught by an Israeli who was playing Middle Eastern music. I was totally mesmerized by the music and the dance movements that were particular to the Jews of Yemen.  Six years later I found myself presenting at an International Conference on Yemenite Jewry in New York.  The uniqueness of this culture was what led me and 500 other participants to Queens College for an entire day in August.

The conference was co-chaired by Professor Benny Kraut, Director of the Center for Jewish Studies at Queens College and Professor Nitza Druyan, Professor at Hofstra University and Chair of the Education Committee for the Yemenite Jewish Federation of America.

"On Eagles' Wings" began with opening remarks by the Provost of Queens College, Professor David Spiedel and General (Reserve) Avigdor Kahalani, former member ofthe Knesset and Cabinet of Israel.

 


---

The Jews of Greece Presented in Rockville
 

Elias Messinas

On September 24, Magen David Sephardic Congregation, in Rockville, held the fifth in a series of cultural programs focusing on Sephardic Jewish communities.  This program highlighted the Jews of Greece. The cultural programs of Magen David, the only Sephardic synagogue in the nation's capital, consist of films, speakers, exhibits, handouts and desserts prepared by women (and men) from the country being featured. Exhibits include family pictures, maps, books, family keepsakes, bibliographies, and web site listings. Previous cultural evenings have been devoted to Jewish communities in Morocco, Turkey, Egypt, and Iraq. I participated as a Greek-Israeli architect and historian. A practicing architect and critic in Israel, I'm also the editor of Kol ha KEHILA.

The cultural program on Greece was co-sponsored by the Embassy of Greece, Kol haKEHILA (an organization dedicated to the preservation of synagogues in Greece and the promotion of Greek Jewish culture), and the Foundation for the Advancement of Sephardic Studies based in New York. It included greetings from the political counselor Vassili Costis of the Embassy of Greece, and Rabbi Hayyim Kassorla of Magen David; the screening of the short film "The Jews of Salonika" by Beth Hatefustot Museum in Israel;  the screening of a preview of the film "Pilgrimage to Yanina" by Vassilios Katsoupas (Independent Greek-Canadian filmaker based in Toronto-born and raised in
Greece, originally from Yanina, once capital of the Romaniot Jews); a brief testimony by Paulette Nehama, member of the local Greek Jewish community of Volos and survivor-in-hiding during the Second World War in Greece; an exhibition, books and cards sales, and a reception of homemade Greek desserts.

 
continue here

---


 





 

"Con Alegría y placeres" Reveals Range of Sephardic Traditions


 

Staff Report

The music and song of Sephardic Jews spans many cultures and styles, and it is often both melancholic and bursting with genuine joie de vivre---sometimes in the same song. The rich and warm colors of this musical tradition, which is Spanish, Balkan, Greek, Turkish, North African and Middle Eastern in spirit, were amply expressed during Judith Cohen's Los Angeles concert, "Con Alegría y placeres" on Oct. 22. An Ivri-NASAWI salon at the L.A.'s Workmen's Circle, organized as a coproduction, "Con Alegría" featured Dr. Judith Cohen, a Toronto native, with her 14-year-old daughter Tamar, who already shows considerable musical and linguistic talent (both Cohens are polyglots). The elder doyenne of this tradition performed vocals, oud, medieval fiddle, percussion, while Tamar sang and accompanied on a variety of percussion instruments.

Many of the songs were about love, a subject Sephardim seem to hold in endless fascination (!). But the afternoon was also billed as a celebration of Simhat Torah, and Cohen presented several renditions of songs in honor of this Jewish holiday. Quite often the lyrics, in Cohen's transliterated explications, brought about happy laughter, and I think it would be accurate to say that we all came away from the afternoon with more than a bit of mirth in our hearts. In fact, the beauty of these songs often caused me to forget all the hostility and anger (and killing) occuring in the Middle East. I wishfully wondered if music could not be used to hypnotize the raging masses into making peace with each other and bypassing the politicians who so artfully polarize their constitutencies.

 


---

Teresa Camacho

The meaning of roots and identity was given a thorough, emotional and thought-provoking examination in the second of the Los Angeles dialogue series, "Conversations: Iran"  The event took place at the exquisite home of local businessman and musician Manouch "Mike" Delshad on Oct. 25. Introductions were made and the atmosphere was warm and inviting with sweet treats and tea and a small exhibit of photography by Hooman Shadravan, along with several paintings by Nahid Hagigat, a Persian Jewish artist based in New York. Many of the guests were born in Iran; a few were raised in either a Muslim or Bahai'i tradition.

Jordan Elgrably welcomed guests and spoke of several books which are very timely and relevant to Iran and Iranian-American culture.  Of particular interest is the anthology entitled, A World Between: Poems, Short Stories, and Essays by Iranian-Americans by both Iranian Jews and Iranian Muslims; this, along with novels by Gina B. Nahai and Dorit Rabinyan, will raise the profile of Iranian-American literature in the English-speaking world.

---

Style and Semantics of Edward Said
Richard Kostelanetz
 
 No matter what one thinks of Edward Said's politics or the question of fibs in his autobiography, this Columbia literature professor has become an intellectual celebrity---a chaired academic who has exploited his minority-moniker, in his case Arab American, to command larger stages than his classrooms, much as some African American professors do and certain Jewish professors once did. Knowing that he is more prominent than nearly all other teachers of modern literature, he apparently feels that the slightest changes in his temper should be recorded and disseminated.

So it is scarcely surprising that, in a memoir published in the London Review of Books (7 May 1998), he writes the following about the evolution of his literary style:
 

The net result in terms of my writing has been to attempt a greater transparency, to free myself from academic jargon, and not to hide behind euphemism and circumlocution where difficult issues have been concerned. I have given the name "worldliness" to this voice, by which I do not mean the jaded savoir-faire of the man about town, but rather a knowing and unafraid attitude towards exploring the world we live in.


What should be made of such a convoluted sentence whose style so egregiously undermines the purported thought? Is it the satire of someone who admonishes others, "Never use a preposition to end a sentence with"? With its pomposity and witlessness (exemplified by "in terms of"), its mixing of high-faluting language ("euphemism," "savoir-faire") with financial lingo ("net result") and even its colloquial prepositional conclusion, this passage could have come only from a privileged intellectual professionally insulated from readers less servile than his students and yet smug enough not to heed his own advice. To the degree that he apparently thinks he is currently writing clearly---that he thinks he is demonstrating the change he desired for himself---Said in his own words reveals a capacity for self-deception. You can imagine him completing such sentences with the exclamation "akaerue," which is eureaka spelled backwards.

You and I can't write with so much affectation; no one would publish us. Nor can most professors write so badly about their wanting to write clearly, especially for journals whose circulation is, like LRB's, more than a few hundred. Once you understand how such other-worldly sentences are written and, wonder of wonders, published (and sometimes even reprinted), you get a window into a privileged, insulated world and a reason to doubt Said's claim to tell truths about himself.

______________________
RICHARD KOSTELANETZís most recent book of criticism is Political Essays (Autonmedia), which is indicatively dedicated to the memory of George Orwell.
---

"Morocco": the New Show at the Jewish Museum
 
Habiba Boumlik and Dalia Kandiyoti



Photo of Esther Play for Purim,Tanger, 1914                                                Hamsas, amulets against "the evil eye"
 
The long-anticipated show on Morocco is finally up and running at the Jewish Museum. While the organizers of the exhibit, including Dr. Vivian Mann, are frank about their use of Orientalist imagery, "Morocco" may well represent a lost opportunity. One might have anticipated a different kind of show, displaying both the folkloric and exotic aspects that are the focus of this exhibit, but also including a range of creative and intellectual works of Moroccan Jewry. Dedicated largely to artifacts and displaying few traces of modernity, this exhibit emphasizes the timeless, instead of the continuous culture of Moroccan Jewry.

There are over 180 objects displayed relating to various aspects of religious, artistic, and economic life. The brief historical context offered in the first room underlines the close ties between Jews and Muslims; of special notice is the declaration of King Mohamed V, who refused to apply certain Vichy laws in Morocco; when asked during WWII by a Nazi commander, the monarch replied, "We have no Jews in Morocco. Only Moroccan citizens." In this room one also finds a menorah dating back to the 4th or 5th century, a testimony to the length of Jewish settlement in Morocco.
 

continue reading the review here

click here for other reactions to the exhibit on Morocco
---

 


Sephardic Halakha As an Alternate Paradigm for Authentic Jewish Continuity
 

Zvi Zohar
    Shalom Hartman Institute
    Jerusalem

Introduction
In this article, I shall attempt to characterize the response of Sephardic rabbis to the challenges of modernity. My general thesis is that their response is different, in significant and interesting ways, from that of their Ash-
kenazic-European peers. Moreover, the modalities of this "difference'" suggest valuable alternate paths of Jewish authenticity, beyond the denominational schism that has shattered Occidental Jewish life in modern times.
 

The Coalescence of Orthodoxy in Europe

In the 18th and 19th centuries, European Jewry underwent processes of Haskalah ("Enlightenment") and secularization, accompanied by intense internal social and ideological tensions. Many rabbis felt that these
changes threatened the very existence of traditional Judaism and, in order to counter these threats, they formulated a counter-strategy which became known as "Orthodoxy." Understandably, Orthodox leaders declared that they were simply preserving and continuing the ways of life and the beliefs of pre-modern Judaism. However, such contentions are at variance with socio-historical reality, writes Jacob Katz:

             The claim of the Orthodox to be no more than the guardians of
              the pure Judaism of old is a fiction. In fact, Orthodoxy was a
              method of confronting deviant trends, and of responding to the
              very same stimuli which produced these trends, albeit with a
              conscious effort to deny such extrinsic motivations.1

continue here
---

---

November Calendar
click Calendar for very latest
Open through Feb. 11 N.Y.,Morocco: Jews and Art in a Muslim Land, Jewish Museum, 5th Ave. at 92nd St. Exhibit, which runs through Feb. 11, 2001, focuses on Morocco's multicultural art and traditions and the history of Jewish life in Morocco for over 2,000 years. More than 180 objects, among them Orientalist paintings by well-known European artists such as Eugene Delacroix and Alfred Dehudenocq; beautiful jewelry and ceremonial objects of silver and gold; sumptuous textiles and costumes; and 19th and 20th century photographs will be on display. "The exhibition will depict a culture frm the vantage point of 'outsiders'---Orientalist painters and photographers---and from the 'insider's' perspective of the objects Jews created for themselves and others. Vistors will be encouraged to consider the impact of Muslims, Jews, and Europeans on Moroccan cultureóa venerable culture that developed from Berber traditions." 212-423-3200. www.thejewishmuseum.org
---

Nov. 9, L.A, 7:30 pm Generation J Lisa Schiffman, author of the recent nonfiction title Generation J, will discuss her vision of Jewish identity for a younger generation of American Jews: does she include a full range of ethnic and religious identities? Is this Judaism Lite or has Schiffman made strong cases for the arguments in her book. Come and participate. Skirball Cultural Center, the Ralph Tornberg Lecture Series, $10, $8 members, $5 students. 2701 N. Sepulveda Blvd., 310-440-4500.
---

Nov. 9-16, L.A. 4th Annual Sephardic Film Festival Opening Night Gala, Director's Guild, Nov. 9, 6 pm, cocktails, Cinema Sepharad Awards, honoring Art Metrano (second from right), Jack Gindi (third from right) and Esther Shapiro, plus West Coast premiere of "K" by Arcady. "L'Union Sacré" also by Arcady, screens Sunday, Nov. 12, at Laemmle's Music Hall Theater, 9036 Wilshire Blvd., BH. Other films in the festival include the world premier of "The Key From Spain" about the songs and stories of Flory Jagoda, Nov. 12, and  "The Life of Frank Iny" (fourth from right) on Nov. 14. For complete information call the Sephardic Educational Center, 310-441-9361. A free filmmakers seminar takes place at Laemmle's Sunday, Nov. 12 at noon.

---

Nov. 9, N.Y. 7 pm Jews of the Amazon A lecture by Robin Cembalest at the Brotherhood Synagogue at 28 Gramercy Park South. 28 Gramercy Park South, Manhattan.  Suggested donation is $10.

---

Nov. 10, S.F., 9-11 pm RebbeSoul Kabbalat Shabbat at Catacomb. All acoustic evening with special guest percussionists. Catacomb is great underground club! Friday evening, 276 Capp St., San Franciso. Between Mission and South Van Ness, near 18th St., $5 admission. (415) 552-8329.
 

Nov. 10/11, N.Y. 8:00 pm Gypsy Flamenco! La Macanita, Concha Vargas, two-part program with gypsy artists from Andalucia, flamenco puro. Organized by the World Music Institute  and co-sponsored by the Instituto Cervantes and the Spanish Cultural Center.$35, $30. Symphony Space, Broadway at 95th St. 212-864-5400.
---

Nov. 11, L.A., 7:30 pm Kan Zaman Community Ensemble 5th Anniversary Concert One of the city's most compelling Arab ensembles, Kan Zaman will celebrate with special guest artists at the Los Angeles Theatre Center, 514 South Spring St., downtown L.A. Adjacent parking is $3, tickets are $25 orchestra and $20 balcony. Box office: (213) 485-1681. Info: (626) 432-8235.


---

Nov. 11, N.Y., 9 pm El Hachemi Guerouabi, Algerian Chaabi Master, Live in Concert With Algerian dancers from Paris who will  perform all regional folk dances from Algeria: Algiers, Chaoui, Kabyle, Oran, etc. Crystal Palace, 31-09 Broadway, Astoria. Subway N to Braodway (25 meters distant) R, G to Steinway (4 short blocks). $35 & $40 (front row) To purchase your ticket or make reservations, call (212) 740-4313. Tickets are also available in Astoria, Queens at Haneen Store on Steinway Street. For more information, email Kamel Merarda.
---

Nov. 12, N.Y., 4 pm Morocco: North, South, East and West

Featuring three presentations, by Gil Anidjar, Alegria Bendelac and Habiba Boumlik. Learn about the Jews of Morocco and their relationships with Muslims and Berbers. Includes the story of the Jews of Spain in the north of Morocco who speak

Haketia

(Bendelac), a literary investigation of Moroccan Jewish writing in French and Hebrew (Anidjar) and the stories of Jews and Berbers in the South (Boumlik). Enjoy a fascinating lecture, accompanied by public discussion and delicious mint tea, courtesy of the T Salon & T Emporium. Co-sponsored by The Caliban Foundation and Liliane Dammond; coproduced by Joyce Allegra Maio and Makor. For more details about this special collaboration between Ivri-NASAWI, Makor and the Jewish Museum,

click here

. 35 W. 67th St., Manhattan. For info, contact Joyce Maio,

(212) 362-9074.

The Progressive Jewish Radio Hour at WBAI will broadcast a special segment about "Morocco: North, South, East and West, Sunday, Nov. 12, 11 am. Tune in locally or go here to listen over the Net.

---


Nov. 12, S.F., 2 pm Book of Wonders In honor of Jewish Book Month at the Jewish Community Library in San Francisco, Diana Shmiana will present her new book; featuring stories from Mizrahi & Sephardic communities, this program also  includes songs, clowning, puppets, magic, and lots of audience participation. Kicking off this year's "Book Time for Families" series at the Jewish Community Library, this program is free, open to the public, and perfect for kids aged 3-7. The library is at 601 14th Avenue (at Balboa) in San Francisco.  For more info call (415)751-6983.

---


Nov. 12., L.A. 6 pm The Life and Times of Hank Greeberg Don't miss Aviva Kempner's excellent documentary about a Jewish hero and American baseball star, Hank Greenberg. This is not the usual characterization of the American Jewish male, but a breath of fresh air. LAEMMLEíS MUSIC HALL 9036 Wilshire Blvd. Beverly Hills. (310)274.6869


---

Nov. 12, Boulder, CO, 7 pm Music for Peace with Nabil Azzam & Sasha Toperich Features Nabil Azzam on violin and 'ud,  Sasha Toperich on Piano with guests Sherefe. Acclaimed Bosnian born Israeli pianist Sasha Toperich and violin and ëud virtuoso Nabil Azzam will perform together in the Boulder Public Library Auditorium in a transcultural musical dialogue of Western and Middle Eastern classical works as part of the global celebration of the year 2000 as a "Year of Culture and Peace" proclaimed by the United Nations.  As two of Israel's finest musicians and representatives of the Arabic and Jewish people, the remarkable musical chemistry and warmth generated between these vibrant artists comes to us as a ray of hope amidst the current backdrop of strife that  has befallen the Middle East. Boulder Public Library Auditorium, 11th St. and Canyon Blvd. $15.00 in advance, $17.00 at the door, available at: The Boulder Theater box office (303) 786-7030.


---


Nov. 14., N.Y., 6:30 pm Jewish Visions of Utopia on Film & Television "A Taste of Paradise" features CUNY scholar Alisa Solomon in conversation with Aviva Weintraub (Director of Media and Public Programs) at the Jewish Museum. "From kibbutz to kosher kitchen, from Brooklyn to Birobidja, from the agricultural to the socio-cultural, Jewish visions of paradise on earth have been projected on film and television. Using clips from the Museum's Nat'l Jewish Archive of Broadcasting, including scenes from "The Goldbergs" and "Brooklyn Bridge" this program explores utopian visions including socialism, Zionism and urbanism. Free with museum admission. (212) 423-3224.

---

Nov. 15, L.A, 8:00 pm The Levantine Project will hold the second of its monthly meetings at Beyond Baroque, 681 Venice Blvd., Venice. From the 10 Fwy, take Lincoln Blvd. South and go West on Venice. This new series will focus on (re)building a cooperative and pluralistic society through dialogue, reconciliation, cultural renewal, grassroots initiatives, peace and justice. The Levantine Project is organized by Open Tent Middle East Coalition, which includes diverse non-profit organizations, individuals and businesses who advocate for peace in the Middle East and among Middle Eastern descendents in the United States. Every third Wednesday of the month. RSVP with Elham Ezzati, 323-953-0303 or email .
 


---


Nov. 16, L.A., 7:30 pm Marranos and Other Secret Jews with Trudi Alexy Author of The Mezuzah and Madonna's Foot, Alexy will discuss her spiritual heritage and experiences with the Crypto-Jews of the Southwest. University of Judaism, 15600 Mulholland Dr., Los Angeles. 2nd floor boardroom. Sign up with Sharon, call (310) 476-9777 ext 273.

---


Nov. 16, S.F., 7:30 pm Adio Kerida/Goodbye Dear Love: A Cuban Sephardic Journey Anthropologist, poet and director Ruth Behar makes the first of two special presentations on her documentary-in-progress (see also Nov. 19).Berkeley/Richmond Hillel, Reutlinger Center, 2736 Bancroft Way, Berkeley. Free. Seating is limited (isn't it always?): RSVP (510) 845-7793, ext 12. For complete info on the presentation and Ruth Behar, click here. Cosponsored by the Cuba-America Jewish Mission, Berkeley Hillel and the Berkeley/Richmond Jewish Community Center.


---

Nov. 15-19, S.F. American Anthropological Association The Business Meeting of the Committee of Jews and Judaism, General Anthropology Division, will take place on November 17 from 12:15 to 1:30 pm
in the San Francisco Hilton in Union Square Room 23 & 24 (4th Floor), chaired by Matti Bunzl. Walter Zenner will present a paper in the Panel, "Transnational Ties and Cultural Conflicts in Middle Eastern Communities, entitled Reinterpreting The Tradition By a Transnational Elite: The Rabbis  of the Aleppan Diaspora on Friday November 17th. The panel is scheduled from 10:15 am to 12:00 pm.

---
Nov. 18 & 19, L.A  Festival of Jewish Artisans Temple Isaiah's 20th annual festival presents a wide range of contemporary Judaica for exhibit and sale. Cross-cultural gala evening on the 18th includes Grammy-award winning gospel composer and performer Rev. Andrae Crouch and Choir, with Cantor Evan Kent and an ensemble of L.A.'s fine cantors. For complete information call 310-277-2772. Artist exhibit/sale Sunday, noon to 5 pm. Temple Isaiah, 10345 West Pico Blvd., Los Angeles.

---

Nov. 19, S.F., 2-4:30 pm Ruth Behar on the Sephardic Jews of Cuba Anthropologist, poet and documentary filmmaker Ruth Behar will be showing excerpts from her forthcoming film abut the Sephardim of Cuba. A work in progress, "Adio Kerida" examines the lives of the Sephardim both in Cuba and in the American diaspora. Free event; potential supporters of this special project will have an opportunity to ask questions and make tax-deductible contributions toward completion of the film. 2-4:30 at the Humanities Bldg, Humanities Auditorium Rm 133. RSVP with Myra Lappin, M.D., (415) 338-1706. For complete info click here.


---

Nov. 19, N.Y., 11 am Dalia Kandiyoti Interviews Ammiel Alcalay on WBAI's "Progressive Jewish Radio Hour," at 99.5 FM. The politics of culture and the culture of politics: Listen on the Internet at www.porus.com.

Nov. 29 L.A. 7:30 pm Conversations on Roots & Identity 3, "Conversations: Iran, Part II" raises issues of cultural roots, spiritual practice and affiliation, literary explorations and adjusting to a bicultural, American and Middle Eastern identity. Part three of the new series in L.A.  will include special guests. 2125 Fox Hills Dr.,

 Los Angeles. Parking permits issued by host Shahin Shahabi. RSVP to (323) 953-0303 or email: .
 
Conversations 4 in January will feature Libya.

 

 

Nov. 30, S.F., 7:30 pm Conversations on Roots & Identity 2:  Three generations of Iraqi Jews, with guest speakers Lital Levy, Daniel Khazzoom and Mozel Sofaer. A living-room style discussion of culture, identity and Sephardi/Mizrahi issues. Poetry Center, Humanities 512, San Francisco State University, corner of Tapia & off Holloway.  For more information, call Myra Lappin (415) 338-1706.
 
 


 

Nov. 30-March 1, 2001 SF Bay Area The Jewish Community of Cuba A photo exhibit by Bay Area photographer Dan Heller focuses on virtually every aspect of the Jews of Cuba. Marin Jewish Community Center, 200 North San Pedro Road, San Rafael, CA, 94903. For directions and further details click here.

---
Inside News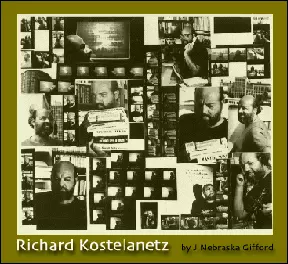 Richard Kostelanetz, multimedia artist, writer and critic, is a Fellow of Ivri-NASAWI. Visit his new website at www.richardkostelanetz.com.
---


The L.A. chapter meeting on Nov. 6 established that there will a working session on Nov. 19, 4-6 pm, to discuss the creation of the new Levantine Center; the juxtaposition of Ivri-NASAWI and Open Tent with a frank examination of the organization(s) stance toward politics and religion. The next meeting of the board takes place Dec. 4. For minutes or other information, contact (323) 650-3157. A previous board meeting on Oct. 3 established the need for a special fund to support two interns in the Los Angeles office. Members are asked to contribute $50 toward the new fund. Please write your contributions to "Ivri-NASAWI" with "interns" in the memo line and mail to: 1033 N. Orlando Ave., Los Angeles CA. 90069. The organization receives dozens of requests daily for assistance with Sephardi and Mizrahi cultural arts programming and will be training interns for a new Assistant Director position. Anyone in the Los Angeles area who can contribute a minimum of 10 hours per week is invited to call us.
---


The next SF Bay Area Action Committee meets on Monday, Nov. 20, 7 pm, at the home of Deny Arar, 346 First St #202. RSVP with Myra Lappin, (415) 338-1706.  There will be a private fundraising dinner at Myra's home including both Ruth Behar and Jordan Elgrably on Saturday, Nov. 18. Interested parties should contact Myra at the preceeding number. The chapter continues to see a SF Bay Area program director. Please see the announcement posted on the Bulletin Board.


---

To inquire about membership in Ivri-NASAWI, click here.

---
*Ivri-NASAWI lists Sephardi/Mizrahi events produced by other organizations.
Please be sure to call in your programs with 30 days advance
notice whenever possible. To inquire about our affordable
web rates, call (323) 650-3157 or email
[home] [org] [news] [calendar] [membership] [links] [past] [poetry]